---
Tamil Nadu state electric vehicle policy
Tamil Nadu
With the Tamil Nadu government working on an electric vehicle (EV) policy, industry representatives and experts, felt that the State could lead in creating an ecosystem for EVs and wider adoption of such vehicles.
Electric Vehicle and EV Equipment Development at
Chennai
,
Triuvannamalai
, Dharmapuri, Puducherry, Viluppuram, Salem, Erode, Neyveli, Triuchirappalli, Coimbatore, Palani, Pollachi, Dindigul, Madurai, Karaikudi, Sivakasi, Tirunelveli, Nagercoil, Thoothukudi, Kanyakumari
Tamil Nadu EV Policy
The Tamil Nadu state government has proposed a 100 per cent road tax exemption to be provided for private and commercial electric vehicles till December 30, 2022. The waiver of registration charges will be done as per the central government's notification, and will be applicable to two-wheelers, three-wheelers and four-wheelers.
The draft policy also proposes 100 per cent exemption on electricity tax till December 31, 2025, for EV related and charging infrastructure manufacturing industries in the state. The EV related industries will also receive benefits to obtain land by sale or lease with a 100 per cent exemption on stamp duty for transactions till December 31, 2022.
Tamil Nadu plans to promote conversion of all auto rickshaws to e-vehicles in six major cities in the state including Chennai, Coimbatore, Trichy, Madurai, Salem and Tirunelveli - within a span of ten years. It will be gradually extended to other cities, while the state will also support the conversions to EVs for app-based transport aggregators across the six cities over a period of ten years.
The State Transport Undertakings (STUs) will also replaced five per cent of the buses to EVs every year and around 1000 electric buses will be added to the fleet every year. The government plans to have one slow charging unit for every electric bus and one fast charging station for every 10 e-buses. Private operators will also be encouraged to transition to e-buses; albeit as a personal choice.
This also applies to mini buses and vans used to educational institutions to transition to EV alternatives gradually. Currently, the state has over 32,000 buses, mini buses and vans run by institutions.
Mini good vehicles and light commercial vehicles will be concourage to convert to EVs, with e-commerce and delivery companies particularly encouraged by the state government. The state government has kept more room for larger capacity goods transport vehicles, considering the limited range and battery capacity available for trucks.
Businesses setting up EV and charging infrastructure industries in the state will also be provided with a 15 per cent subsidy if they obtain land from SIPCOT, SIDCO or other governmental agencies. A 50 per cent subsidy will be provided if the industry is located in southern districts of Tamil Nadu.
There also employment incentives in the form of reimbursement of employer's contribution to the EPF for all new jobs created till December 31, 2025 for all EV related manufacturing units. The incentive though will be paired for a period of one year and will not exceed ? 48,000 per employee.
The Tamil Nadu EV Policy also proposes higher capital subsidy of 20 per cent on investments of over 20 years for EV battery manufacturing. The units also eligible for a 20 per cent and 50 per cent land subsidy in southern districts of the state. The special package will be applicable for investments made till December 31, 2025.
The government also plans to develop exclusive EV parks in major auto manufacturing hubs to attract potential investments and create a vendor ecosystem that will serve OEMs. Incentives under various schemes will be applicable for the MSME sector as well, while the government will also promote MSME sector and free trade warehousing zones.
Furthermore, the draft proposes assistance to existing investors to transition to EV manufacturing. The base volume production necessary for other industries will not be applicable for EV manufacturers. Current automakers will be provided a one-time re-skill allowance for every existing employee in the production line. The proposals under the draft will be a part of the 'EV Special Manufacturing Package,' and will be eligible based on the recommendation of the Tamil Nadu Industrial Guidance and Export Promoon Bureau.
Under the EV Policy, electric vehicles will be registered using a green number plate with white font for private vehicles, and yellow font for tourist vehicles under Central Motor Vehicle rule. The draft also proposes to amend the building and construction laws to ensue that the charging infrastructure is integrated in the planning stage itself in new constructions for apartments in cities. At least 10 per cent of parking space will be earmarked for EVs in commercial buidings.
The draft proposes to redesign the curriculum for engineering colleges, ITI and polytechnics to incorporate courses that suit the EV industry. The draft also proposes to create a steering committee for EV and chariging infrastructure. The industries department will be the nodal department for the implementation of all manufacturing related incentives under the EV Policy in Tamil Nadu.
The Tamil Nadu government's also plans to invite battery recycling business to establish their presence in the state. The charging station operators will also be encouraged to operate as end-of-life battery recycling agencies. OEMs should take responsibility for old batteries and components, according to the draft.
---
Key highlights
Tangedco is the nodal agency for charging infrastructure
The draft provides a slew of incentives to those promoting e-vehicles.
Hyundai, CPCL among investment plans worth Rs 65,000 cr cleared by TN govt
Global business summit fetches Tamil Nadu investments worth Rs 3 trillion
Adani, IOC top investors on Day-1 of Tamil Nadu Global Investors Meet
Tamil Nadu eyes Rs 2.4 trn investments from second Global Investment Meet
TN's proposed electric vehicle policy to empower auto segment.
Policy to provide incentive to shift auto rickshaws, cab aggregators, corporate fleets and public transport systems into EVs.
Tamil Nadu government is reportedly looking to release its electric vehicle policy. Citing state transport secretary J Radhakrishnan, an ET report said that the policy will bring change in the development regulations for installing charging points in buildings and public charging stations (PCS). This announcement came at a time when carmaker Hyundai is planning to launch its electric vehicle in Tamil Nadu.
Electric vehicles off to a good start in 2019
Tamil Nadu's plans to purchase 2000 electric buses, Karnataka aims to convert half the government vehicles in Bengaluru to electric by 2019 end. Further, Delhi has allocated Rs 100 crore to electric vehicles in its budget for 2019-20.
Ke-vehiclearnataka became first state in the country to have e-vehicle policy in place after the State Cabinet approved the Karnataka Electric Vehicle and Energy Storage Policy
EV charging stations business open to individuals
Individuals may soon be able to open public electric vehicle charging stations without applying for licences, though there will be a cap on the tariff they can charge from EV owners.
The government has not set any qualification criteria for opening public charging stations but these will be monitored and have to meet specifications and performance standards set by the power ministry
Testimonial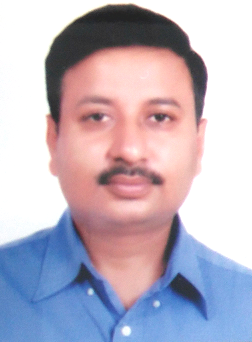 As such the entire module is well prepared. In-depth information for the EV. Really a best institution to enhance the knowledge about EV.
- Rohit Agarwal,
Zonal Head for Jharkhand State, Honda Motorcycle and Scooter India Pvt Ltd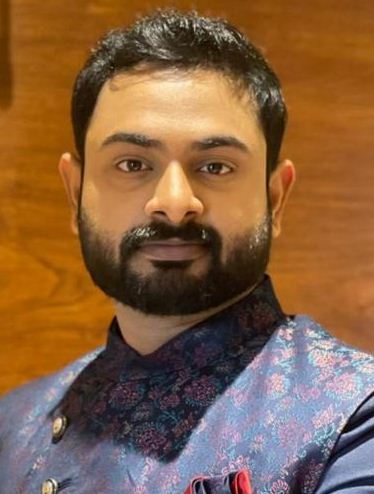 The courses conducted by AEVT are very much helpful for engineers aspiring to do something in the EV industry. The staffs are well knowledgeable and they repeat the concepts until we understand. The classes are also recorded hence if you are unable to attend classes due to work, you can see the recorded videos. Very much informative and all the current date trends and facts are also discussed during the class.
- A.S.ABHISHEK RAAJ,
Senior Engineer at TAP Engineering, Chennai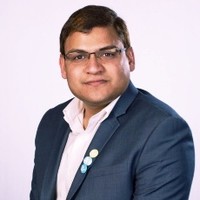 They are both amazingly nice guys that have worked at the Group for many years and have a rich working knowledge. Design of the course is EXCELLENT. Needs more improvement - EXECUTION IS NOT THAT GREAT.
- Kameswara R Nara,
Project Development Manager at Hexion Inc., Sandy Ripple Court, USA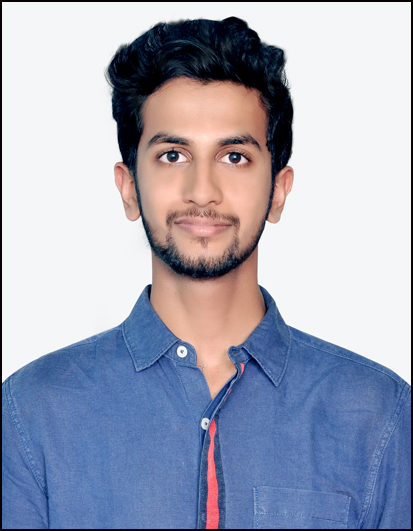 The course, overall was a good experience. Mainly, the trainer was very encouraging and professional. Most important things about AEVT training is EV and EVSE in-depth analysis, like charging station installation and Li-ion battery assembly Practical sessions. The course content is close to industrial standards and though the practicals were few, they were very effective.
- Loka Abhiram,

EV Charging Station at Bangalore