EV EVSE Course Offered by AEVT
Architecture of PHEV and BEV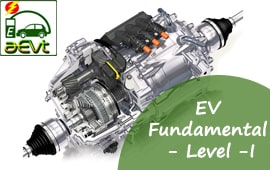 Certificate in Architecture of Hybrid, Plug-In Hybrid and Battery Electric Vehicle
Next Generation Vehicle Technology Certificate Course
covers hybrid and electric vehicle engineering concepts, theory, and applications relevant to HEV, PHEV, EREV, and BEV practical training of battery-powered electric vehicle propulsion systems.
EV Battery pack assembly line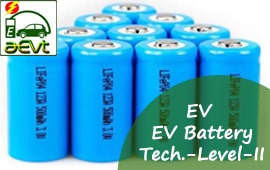 Level-II: EV Battery Technology and Battery pack assembly production line
Today's battery systems are essential, complex and multi-functional modules in electric vehicles. From AEVT EV Battery Technology and assembly lines training, the vehicle manufacturers and component suppliers may quickly and easily implement their development ideas.
EV Public Charging Station (AC/DC)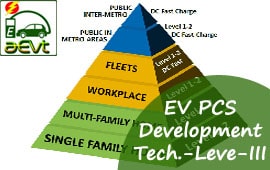 Electric Vehicle Charging Station Design, Installation
Hands-on practical training with in-house theory class on EV Charging Station Designs, planing, costing, ROI, vendor selection and serves as a starting point for EV charging installation projects. Case study of EV charging station business model.
EV Infrastructure Engineer
EV Infrastructure Engineering (complete course for EV EVSE Development Engineers)
Learn about EV technology, EV supply equipment, assembly unit development, EV Charging Infrastructure and more from industry exparts, Design Guidelines, electrical, mechanical and civil engineering releated with PCS. Advanced Certificate course of EVSE (Cover level - I, II, III).
EV EVSE Business Management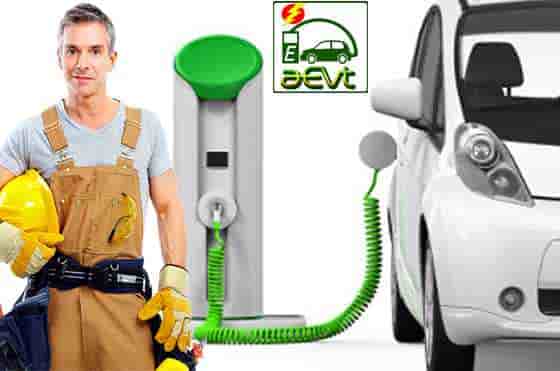 EV EVSE Business Management Course for Entrepreneurs
Techno Commercial skill for EV Startups:
This course also explains how electric mobility can work for various businesses, including fleet managers, automobile manufacturers and charging infrastructure providers. you can able to create e-mobility business for your company
Vocational Course on Electric Vehicle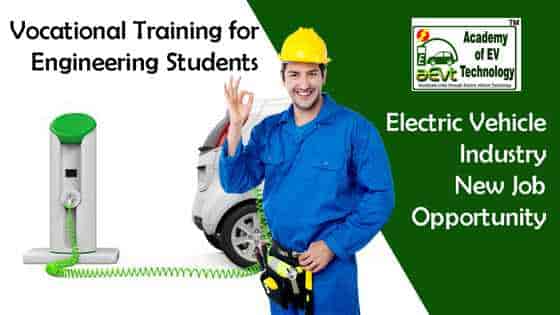 Vocational Course on Electric Vehicle for Engineering Students
Indian EV industries will required 15000 engineers in coming future. Become part of the Future of Hybrid Technologies. This course is aimed at system and/or component design engineers, working in the automotive field.
e-Mobility Corporate Training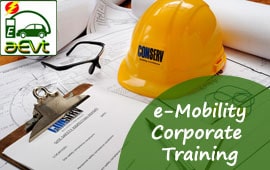 e-Mobility Corporate Training
Corporate & Industrial Training
for Electric Vehicle Supply Equipment company, EV Charging Network company, EV Charger developer company, EV Communication system development company.
Top Industry expert
and
success startup
coming to share knowledge with you.
e-Mobility Event/Workshop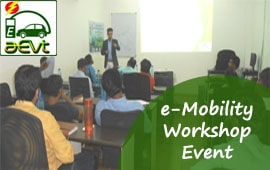 e-Mobility Event/Workshop
EV Business standard workshop
on E-Mobility for working professionals. Building
Analysis and Planning
Workshop for engineer, business developer, marketing manager, service engineer on e-Mobility only at AEVT.
Technical aspect, case study
, market analysis with live practical.
Round table
with top industry leaders.
Quick Inquiry Form
The Next Big Business Opportunity: Electric Vehicle Charging Infrastructure
Workplace Charging:
EV fueling can help retain current employees, attract new ones, and demonstrate corporate social citizenship.Installing EV charging stations can be a worthwhile investment that pays for itself in several ways.
Public Parking:
Retail locations and parking garages offering charging stations can appeal to more customers and stand out from the competition.
EV Charging Stations are being installed on a regular basis in residential, commercial and industrial locations.
Here's what you need to know:
Installation shall be in compliance with Electrical Safety

A plug for home or workplace charging

A clear idea of the cost and time needed to charge