Post Graduate Programme on Electric Vehicle Powertrain
This Electric Vehicle Powertrain Engineer PG Program, in collaboration with
UPES
, gives training on the skills required to become a successful PowerTrain Engineer. Throughout this exclusive online course, you'll master Electric Vehicle Architecture, Energy storage designing and Powertrain designing required to excel in this domain and kick-start your career in Electric Vehicle..
Why enroll in this program?
Electric Vehicle Manufacturing is expected to grow 10 fold by 2025.
Automotive OEMs are facing a shortage of EV Engineers.
Existing Manpower lacks knowledge and needs reskilling.
Only 20% of Engineers are employable. And the problem is low-quality and outdated Education
100% job Assistance
So what are You waiting For join and become a key player of this sunrise industry
EV EVSE Course Offered by AEVT
EV & EVSE MSME Development Training Course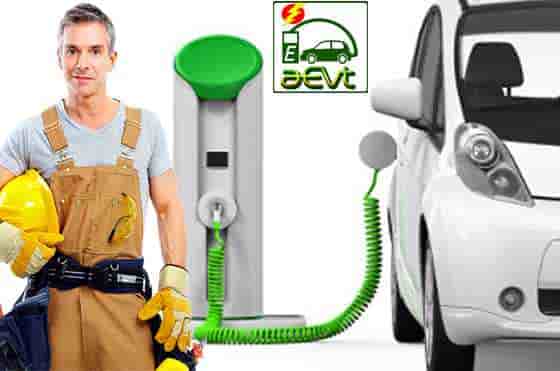 EV EVSE Business Management Course for Entrepreneurs
Outcome of this Techno Commercial course: Throughout this training session, AEVT bridges the needs of startups so that candidate can understand the technology from basic of EV to EVSE equipment like Lithium-ion battery, Battery pack assembly process, EV Motor, Charger, Charging station development and all others parts/ equipments calculation, selection, Building a Legal Foundation, Understanding Finance Basics, Business Planning and Fundraising. It equips you with conceptual frameworks for identifying entrepreneurial opportunities, evaluating techno-commercial attractiveness for investment, and launching a new venture. The program is designed for Fresh Graduates, Managers, Engineers
AEVT provide after training support for startups from planing to production.
* Virtual Classroom Training
Rating:
EV Public Charging Station (AC/DC)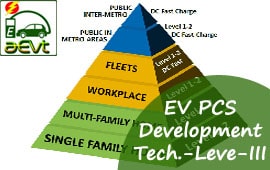 Electric Vehicle Charging Station Design, Installation
Online Virtual class on EV Charging Station Designs, planing, costing, ROI, vendor selection and serves as a starting point for EV charging installation projects. Case study of EV charging station business model.
* Virtual Classroom Training
Rating:
EV Battery pack assembly line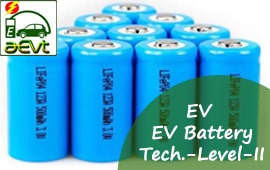 Today's battery systems are essential, complex and multi-functional modules in electric vehicles. From AEVT EV Battery Technology and assembly lines training, the vehicle manufacturers and component suppliers may quickly and easily implement their development ideas.
Techno-Commercial Feasibility Report for startups
* Virtual Classroom Training
Rating:
Submit Inquiry
The Next Big Business Opportunity: Electric Vehicle Charging Infrastructure
Workplace Charging:
EV fueling can help retain current employees, attract new ones, and demonstrate corporate social citizenship.Installing EV charging stations can be a worthwhile investment that pays for itself in several ways.
Public Parking:
Retail locations and parking garages offering charging stations can appeal to more customers and stand out from the competition.
EV Charging Stations are being installed on a regular basis in residential, commercial and industrial locations.
Here's what you need to know:
Installation shall be in compliance with Electrical Safety

A plug for home or workplace charging

A clear idea of the cost and time needed to charge

-