Business Opportunities in the Booming Electric Vehicle Market
Industry players are also exploring solar-plus-EV technology.
By one estimate, the size of the EV market in 2030 would be Rs 42,000 crore. Hence, significant investment is being mobilised, in the private sector, too, to manufacture and install EV supply equipment infrastructure. This includes charging and battery swapping technologies, says the NITI Aayog.

The Centre has pledged to ensure 30 per cent of all vehicles on the road are electric by 2030. The national budget 2019-20 had an outlay of Rs 10,000 crore for Phase-II of the Faster Adoption and Manufacturing of Hybrid and Electric Vehicles scheme to boost electric mobility and increase the number of EVs in commercial fleets.

"Setting up public charging stations shall be de-licensed and any individual is free [to set them up], provided the stations meet the standards of the power ministry,"
If you are a company an entrepreneur keen to enter this booming sector, AEVT's Guide could be your most valuable first step towards success in your EV business.
Electric Vehicle Supply Equipment (EVSE) Market Report 2018-2028
Investments in Manufacturing, R&D Can Make India a Global Electric Vehicle Hub, Says Anand Mahindra
Govt Lists Out EV Components To Be Produced Locally For Claiming FAME II Benefits

the Indian Department of Heavy Industries has notified that control units, chargers and AC (alternating current) units are some of the electric and hybrid vehicle components which must be built locally to qualify for government subsidies.

The central government issued revised guidelines for the second phase of Faster Adoption and Manufacturing of (Hybrid &) Electric Vehicles scheme (FAME) on April 29. These revised guidelines included the list of EV components which will be eligible for subsidies along with the specific deadlines to comply with localisation norms.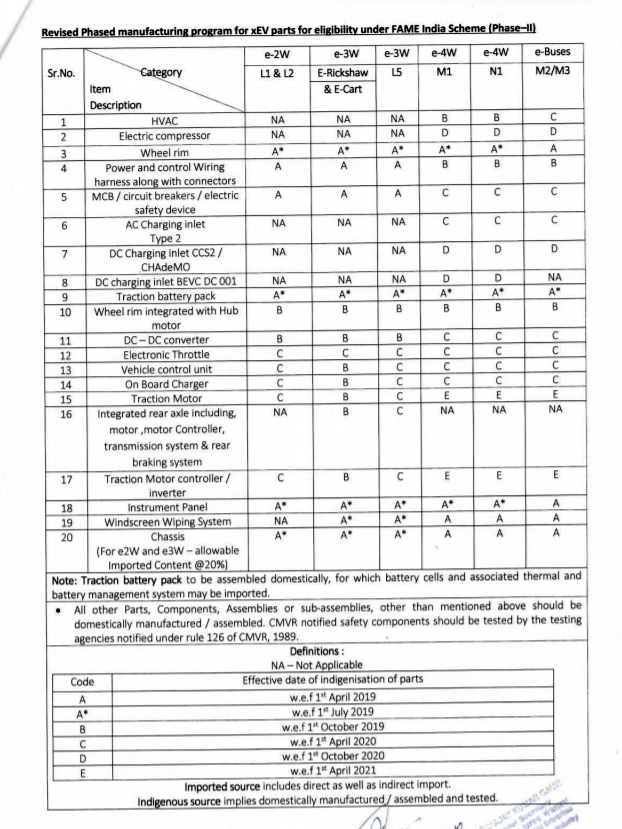 The latest circular states that the electric vehicle manufacturers have to localise the production of traction battery packs by July 2019 in order to claim FAME II incentives. Electric vehicle batteries are also known as traction battery packs and are used to power electric vehicles.

Under FAME II, the government proposes to support 10 lakh two-wheelers, 5 lakh three-wheelers, 55K four-wheelers, and 7K buses, that have lithium-ion batteries or newer technology batteries. It has also proposed to set up 2.7K charging stations, with the availability of at least one charging station in a grid of 3Kmx3Km.

Most EV companies currently look to China for fulfilling their Li-Ion battery requirement but this trend is slowly changing as Indian companies have also realised the importance of having a local ecosystem of battery cell and pack manufacturers.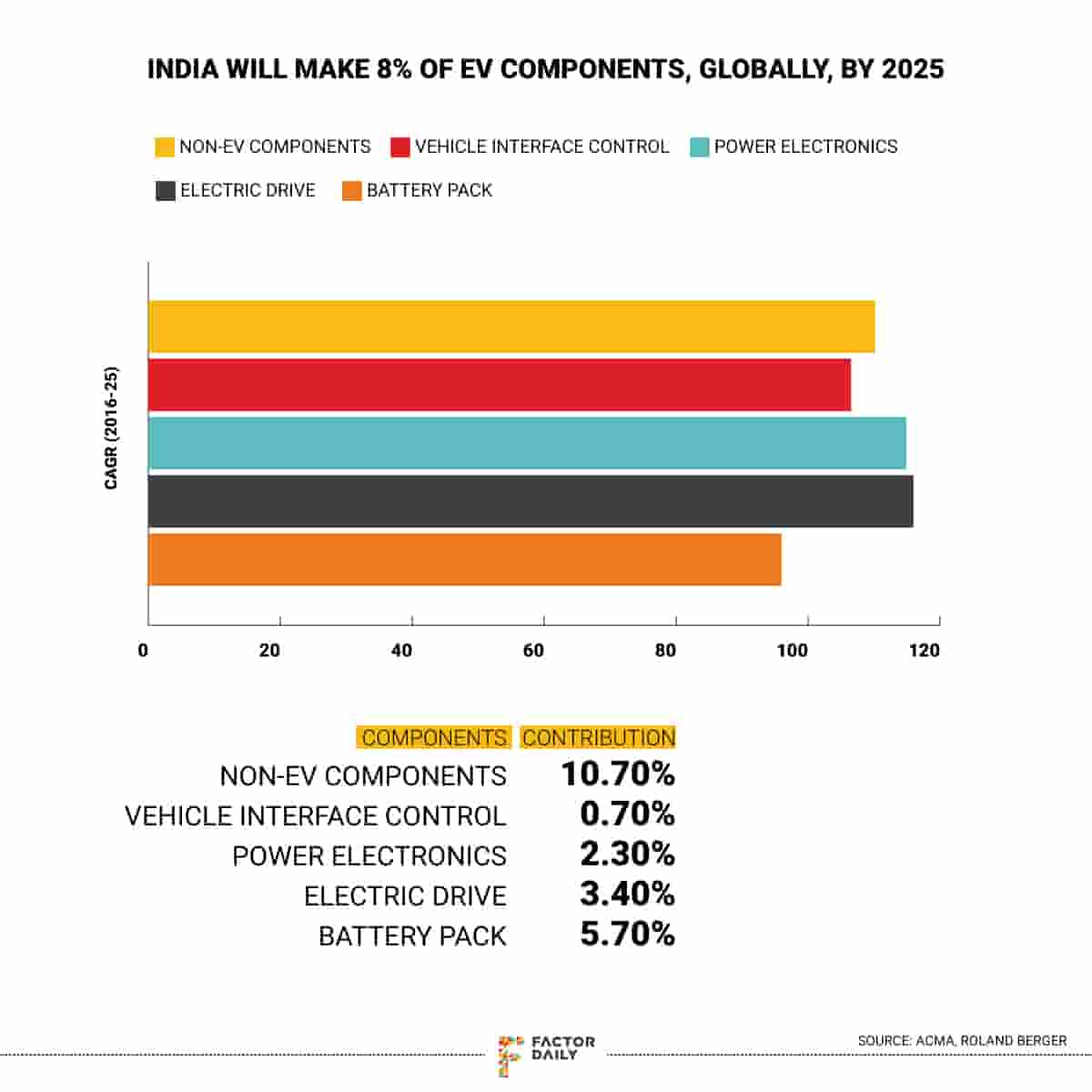 The nearly Rs 300,000-crore Indian auto components industry sees opportunities in the challenge posed to it by the global shift to electric vehicles. They are trying hard to make EV parts.
In the budget, finance minister Nirmala Sitharaman announced income tax rebates of up to Rs. 1.5 lakh for customers on interest paid on loans to buy electric vehicles, with a total exemption benefit of Rs. 2.5 lakh over the entire loan period. She also announced customs duty exemption on lithium-ion cells to help lower the cost of lithium-ion batteries in India as they are not produced locally.

The electric vehicle industry needed a substantial boost & support from the government and we welcome the government's recommendation of reduction of GST on EVs from 12% to 5%

Makers of components such as solar electric charging infrastructure and lithium storage batteries will be offered investment-linked income tax exemptions under Section 35 AD of the Income Tax Act, and other indirect tax benefits.

The goods and services tax council decided to reduce taxes on electric vehicles to the lowest slab of 5% from 12%. The tax on electric vehicle chargers has also been reduced to 5% from 18% It will help in the creation of a local manufacturing base and encourage component manufacturers to invest in the sector.

As part of the 'Make in India' initiative of the Government of India (GoI), in-house development of EV motors, propulsion systems and fast chargers has also been undertaken.
Read more:
Govt. of India announced 100% 70% and 50% subsidy on Electric Vehicle Charging station
EV Charging Infra Support Equipment
Electric Vehicle Charger
Techno Commercial Skill for EV Startups
Entrepreneurial Skills
Subsidy to set up 5000 e-charging stations