Parts of electric cars
Electric Vehicle Parts List for Conversions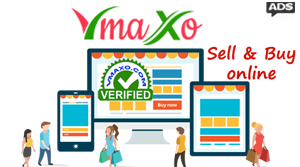 Electric motor (s)
Electric motor driver
Electric motor controller
Battery pack- 48/60/72 V
Single speed transmission (optional)
Charging point for the batteries
Brakes - hand, friction and regenerative
DC to DC converter */12 V to run auxiliaries like power window, smart trunk, ac compressor etc
Joystick to choose run mode (fwd/neutral/reverse).


Electric cars are known to be very efficient and they consume less energy making them environmentally friendly automobiles.

The battery of an electric car can be charged through the use of ordinary grid electricity at a specialized power station. But aside from the conventional lithium-ion battery technologies, there are also other major battery technologies which can be used for electric cars.

Lithium-Ion Batteries: This battery technology gives extra performance and range. However, it also carries the highest price tag. Lithium-ion batteries are lighter than Lead acid and Nickel metal. These are also the batteries used in digital cameras and smartphones.

Lead Acid Batteries: This battery technology is the most popular. It is also the cheapest among the battery technologies. What's good about it is it's 97% recyclable.

Nickel Metal Hydride Batteries: This battery technology provides higher output and better performance but it costs much more than lead-acid batteries. The motor controller of an electric car administers its complete operation and the distribution of its power at any given moment. It acts as a floodgate between the motor and batteries. It helps monitor and regulates all key performance indications such as the vehicle's operator, motor, battery, and accelerator pedal. It has a microprocessor which can limit or redirect current. It is used to either improve the mechanical performance of the car or suit the operator's driving style.

As the electric car moves, the electric motor generates a forward momentum and it can be used to charge the batteries when you apply the brakes, which is commonly referred to as regenerative braking. It can recover up to about fifteen percent of used energy for acceleration.
The central government issued revised guidelines for the second phase of Faster Adoption and Manufacturing of (Hybrid &) Electric Vehicles scheme (FAME) on April 29. These revised guidelines included the list of EV components which will be eligible for subsidies along with the specific deadlines to comply with localisation norms.

The guidelines issued by the department include manufacturers of electric and hybrid two-wheelers, three-wheelers, rickshaws, four-wheelers, and electric buses.

The latest circular states that the electric vehicle manufacturers have to localise the production of traction battery packs by July 2019 in order to claim FAME II incentives. Electric vehicle batteries are also known as traction battery packs and are used to power electric vehicles.
-