Lithium-Ion Battery (LIB) Manufacturing
Assembly of electric vehicle lithium ion batteries
You can start "assembly of electric vehicle lithium ion batteries" in a small amount (around 20 to 25 Lac Rs).

The valuation of the global lithium-ion battery pack market jumped from US$ 115 billion to US$ 127 billion during 2018-2019, and the market revenues are expected to escalate 3x in the next decade.

Developing countries in the region, including China and India, are the linchpin of Asia's lithium-ion battery pack market. Being one of the world's largest automotive markets, China and India are home to the world's leading battery manufacturers as well as new entrants in the market. Global automakers, such as Suzuki Motor Corporation (SMC) and DENSO Corporation, are investing heavily in the developing markets for lithium-ion battery packs, and it is likely to generate a powerful incentive in the upcoming years. The commanding lead of developing countries in the global lithium-ion battery pack market will only widen with the wave of planned new manufacturing facilities in China and India.

China is eyeing lithium reserves in Australia and South America, becoming one of the biggest global consumers of lithium.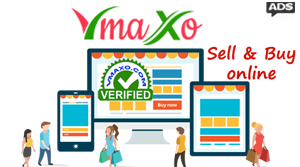 Life for Lithium-Ion Battery Pack Manufacturers in India
India has emerged as a highly lucrative market for lithium-ion battery manufacturers, as the Indian lithium-ion battery pack market valued nearly US$ 8.5 billion in 2018.

In June 2018, Munoth Industries Limited (MIL) - a manufacturing company based in Chennai, India - announced that it has invested over US$ 115 million (Rs 799 crores) to set up India's maiden lithium-ion cell manufacturing unit in the southern state of Andhra Pradesh.

Amara Raja Batteries Ltd. - another leading lithium-ion battery manufacturer in India, also announced in September 2018 that it is building a lithium-ion battery assembly plant in Andhra Pradesh.

In June 2018, Exide Industries Ltd. - a storage battery producing company in India - announced that it has signed a joint venture with Leclanch SA - a Swiss battery manufacturer - to manufacture lithium-ion battery packs in India.
The Telangana state government made the proposal after the federal government asked states to compete to establish globally competitive li-ion battery manufacturing facilities. The central government wants 40 GW of battery manufacturing capacity to push the adoption of electric vehicles and renewable energy in India. Under federal government proposals, five states would be selected with domestic and overseas battery manufacturers encouraged to bid for plants.
The India Energy Storage Alliance expects the market for energy storage to rise to more than 300 GWh by 2025.

Currently, the country imports almost all its li-ion battery or cells. Most of the work on li-ion batteries is still focused on R&D - and that too at central government level. In the private sector, meanwhile, companies primarily build battery packs with li-ion cells imported from China. India lacks many of the raw materials, including lithium, for the manufacture of li-ion batteries.