Public Charging Infrastructure
Will deploy Bharat Standard, CHAdeMO and Combined Charging System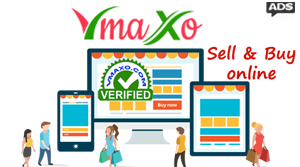 India will deploy both CHAdeMO and Combined Charging System (CCS) fast-charging technologies, besides the existing Bharat Standard, at its public electric vehicle charging stations.

The CCS and CHAdeMO chargers are high voltage chargers (200 volt and above) and the newly-launched Hyundai Kona will be the first vehicle in the country that can use these fast chargers. Kona will be charged using CHAdeMO.
The government has decided to modify the guidelines for electric vehicle charging stations to give developers a freehand to choose the infrastructure technology to install

It may be worth recalling that in late 2017 the government came out with Bharat EV standards, namely AC-001 for AC charging and DC-001 for DC charging, on the recommendations of a committee constituted by the Department of Heavy Industry, and headed by Prof Ashok Jhunjhunwala. These specifications are meant to cater to the immediate needs of electric two-wheelers, three-wheelers and cars having battery voltage of less than 100 V. However, Bharat EV standards are seen as a more basic charging standard and are only currently adhered to by Tata Motors and Mahindra & Mahindra. The rest of the electric two-wheelers and three-wheelers plying in the country are out of this ambit, as they depend on their plug-in-at-home mechanism to meet their needs.
What's The Ideal Solution?
So what kind of charging standards would be ideal for the Indian EV market? A senior government official on condition of anonymity said Type 2 Connectors are very much workable for India. "Globally, many countries are using Type 2 Connectors and it would work for the Indian EV space for AC charging.
Welcoming the Power Ministry's notification that anyone can set-up charging stations for EVs, the official said the move will work provided it is backed by intelligent and well-networked electric vehicle supply equipment (EVSE).
-