Business after Covid-19 pandemic
All Indians should learn to be self reliant says PM Modi
"World is looking for a trusted, reliable partner. India has potential, strength and ability. Today, Indian industries should take advantage of the trust developed in the world towards India... Getting growth back is not that difficult. The biggest thing is that Indian industries have a clear path of self-reliance," he stated.
Update on 11th June, 2020
PM's First Major Address On Economy After Unlock1: Highlights
PM Modi stressed on five "I"s. "To bring India back on track for fast-paced growth, five things are very important: Intent, Inclusion, Investment, Infrastructure, Innovation," he said.
"The need of the hour is that more and more products are "Made in India", which are "Made for the world". We have to focus towards reducing imports," PM Modi said.
Update on 02nd June, 2020
Be 'vocal' about 'local', says PM Modi
Update on 12th May, 2020
"Atmanirbhar Bharat Abhiyan" - "India's self-reliance will be based on five pillars -
economy,
infrastructure,
technology driven system,
vibrant demography
and demand
PM Narendra Modi has announce a special economic package.
"This will play an important role in the 'Atmanirbhar Bharat Abhiyan'
.
To strengthen local markets, PM Modi said that local suppliers have met
'our demands'
and now Indians will have to be
'vocal about local'
and
buy products from them
.
"The pandemic has taught us the importance of local supply chains very well. The global brands we see today were once local, they grew after their countrymen supported them. From today, all Indians should become vocal for our local products," he said.
From Wednesday, Finance Minister Nirmala Sitharaman will start providing details of various measures proposed to address the concerns of all sections of the economy including migrant labourers, small vendors, farmers and micro, small and medium enterprises (MSMEs).
---
carmakers are now looking to redesign these systems to cater to an unpredictable demand environment
Update on 22nd April, 2020 Indian Governments recently announced schemes PLI, SPECS and EMC 2.0 are going to provide significant impetus for large scale electronics manufacturing in the country for serving both Domestic Consumption Needs and grow exports.
India Electronics and Semiconductor Association (IESA) recently unveiled its ELECTRONICS SYSTEM DESIGN & MANUFACTURING (ESDM) Report 2020 with Frost & Sullivan. Among multiple big announcements during the virtual press conference, the report claims to serve as a catalyst for 'Make in India' for the World also underlines proposed creation of $1Bn billion ESDM Innovation fund and generate 1Cr jobs providing an alternate source of employment to IT sector.

1000 companies see India as an alternate manufacturing hub and have taken up their proposals across various levels of the government, including central government departments, Indian missions abroad and state industry departments
We are hopeful that once coronavirus is in control, a lot of things will fructify into actual relocation. And India will emerge as an alternate manufacturing destination.
---
Update on 18th April, 2020: India amended its foreign direct investment policy on Saturday to require all neighboring nations with which it shares a boundary to seek approval from New Delhi for their future deals in the country.

Now, it is the right time for India to build consensus among states & centre on important legislations and welcome both Japan and South Korea with open hands.
---
Update on 14th April, 2020: "US India Business Council (USIBC) is committed to working with India on positioning for kind of a post pandemic opportunity to ensure it continues to be the pharmacy to the world and continues to build its economy to provide more opportunity and investment for India, but also allow India to become more and more integrated into a global supply chain," Nisha Desai Biswal said.
---
12th April, 2020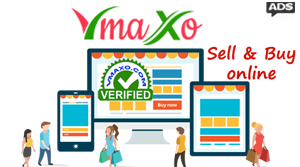 In fast-moving mass production industries like automobiles, production schedules are rigid and optimised for efficiency. Similarly, supply chains work on schedules decided months in advance on the basis of demand projections. However, carmakers are now looking to redesign these systems to cater to an unpredictable demand environment.

The automobile sector could face instability for 12-18 months after the lockdown ends, said Ravi Bhatia, president, JATO Dynamics, a global automotive consultancy firm.
All leading electronics players - including Samsung, LG, Xiaomi, Godrej, Panasonic, Blue Star, - are holding virtual meetings with stakeholders and government officials to chalk out a resumption plan, being monitored by an empowered group of ministers (EGM).

Most electronic industry players, too, raised the issue of logistics since sourcing raw materials is no longer a concern as production units in China have already surpassed 70 per cent capacity. A representation has been made to the government to fast-track shipping of goods from key ports, like Mumbai, so that transport time between Mumbai port and factories in North India can be cut by two days.

JSPL's Sharma, too, is optimistic. "In the coming months, the whole world will look towards India as the alternate manufacturing hub. They (the world) have realised their over dependence on China is costing them dear. We will now see several collaborations with Indian manufacturing firms for machinery and equipment."

Now could be the right time for the Government to roll out sops to MSMEs that manufacture locally. Why assemble in India, when we can Make-in-India? The Government eMarketplace (GeM) could be of great use to suppliers looking for purchasers and vice versa. Investing in online infrastructure while also encouraging small businesses to source locally could help improve manufacturing while also cutting on our import costs.
As the RBI pumps in more cash into the banking sector, deferring or relieving the MSMEs of loan repayments could come as a welcome move. Most businesses are looking for financial support from the government and doing this can help them cope with cash flow problems. Relaxing bad loan norms could also be a saving move for this sector.

Every crisis brings with it some unseen opportunities. Every crisis also tests the limits of our resilience. Amid mathematical models and economic projections, one powerful factor is often overlooked: the power of human optimism. While India's startups are still only a small portion of the larger economy, if we are looking for hope, they may be a good place to start looking. Business model changes, pivots, new ideas for distribution, automation -- nothing was out of question.

Every country puts its national interest first; the important question is how broadly or narrowly this interest is defined. COVID-19 shows we are failing to adjust our strategy to this new world. The coronavirus pandemic will therefore not only have long-lasting economic effects, but lead to a more fundamental change.

Economists say the disruption caused by the virus in China could pave way for more foreign investments in emerging economies like India, Bangladesh, and Vietnam as the world looks to reduce dependency on China, the largest manufacturing hub in the world.
In short, COVID-19 will create a world that is less open, less prosperous, and less free. It did not have to be this way, but the combination of a deadly virus, inadequate planning, and incompetent leadership has placed humanity on a new and worrisome path.
S Roy

---
-
Please share What are you searching?
Asking once to provide better service!!!